Silence your negative self-talk by developing intentional, positive self-talk.
Speak your fulfillment into existence (in 30 days, or less).
"You're not smart enough," "You're too old," "You're too busy to build your side business," "You'll never find love at that size"... Now that you've met the negative jerk I learned to defeat I ask, can you relate?
Don't you hate how your negative self-talk jumps out exactly when you're ready to put yourself out there? It knows precisely which insecurities to target, in the cruelest ways. How many times have you allowed that negative self-talk to sabotage your progress?
You don't have to remain hostage to that self-defeating voice!
Here's Some of What You'll Learn in The Art of Positive Self-Talk:
1) How to become aware of your inner self-talk.
Bombarded with distractions and never-ending "to do" lists, it's easy to be unaware of our self-talk. It's the reason we mean to grab a healthy lunch and end up inhaling a Super Sized #1 instead. Learn how to become aware of your self-talk (like a fly on the wall of your internal conversations).
2) How to interact with your inner self-talk.
Go from being a fly on the wall of your internal dialogue, to intentionally engaging with your self-talk. Start mindfully building your positive self-talk, while silencing your negative self-talk.
You're training your positive self-talk to hit back, silencing your negative inner critic (and to win by knock out every time)!
3) How to keep your positive self-talk resilient.
There are multiple influences that our inner self-talk mimics. You must identify the influences of your self-talk. Understanding who and what feed your positive self-talk vs. your negative self-talk is critical to keeping your positive self-talk resilient.
4) How to disprove your false truths, and self-limiting beliefs.
Uncover your false truths (attitudes/generalizations you hold about the world) and self-limiting beliefs (attitudes/generalizations you hold about yourself), so that you can silence the fear and doubt that they cause.
Because you can't defeat your negative self-talk, without actually getting into language, you'll also learn:
5) How your perceptions and perspectives affect your definitions of words and ideas.
Words aren't simply defined by the Dictionary. Words have layers of meaning. Our personal definitions of the words we commonly use often stop us from taking appropriate actions and getting our desired results.
For example, the phrase "go hard or go home" may inspire one person to give it their all, but may intimidate someone else to the point of not even trying.
The general consensus of forgiveness is positive. We strive to forgive and be "the bigger person." At some point we tend find ourselves feeling like a doormat, yet continue with the actions of being the bigger person because others have a favorable definition of it (although it may not be getting us our desired result such as respect for example).
6) You'll become conscious of how language can deceive you.
Many words appear to be opposites though they share common traits. For example, we can feel jealous of someone; however, when we dig deeper we find that we're inspired to obtain something they have. Recognizing the positive element within the negative context makes confronting feelings more comfortable. It also allows the clarity necessary for successful resolutions.
Realizing you're inspired by (rather than jealous) of what someone has achieved, encourages you to be more proactive about your own goals. Our negative perception of jealousy elicits a degree of threat. In contrast, our perception of inspired is positive, and something we often seek.
Think of it as creating a navigation system as specific to you as your unique fingerprints (rather than using the same navigation system everybody else uses).
7) I'm going to share my unsexy hack, allowing you an alternate perception in the moment, dramatically increasing your chances of navigating a situation in your favor.
Seriously, it's the "granny panties" of hacks, but it will offer you a way of immediately reframing a situation for a successful outcome.
And much more!
Some of what you'll be able to accomplish as a result of taking The Art of Positive Self-Talk:
1) Become mindful control of your thoughts (leading to positive actions and results).
2) Speak to others in a more mindful manner, leading to healthier dialogues, better attitudes, increased mutual respect, and renewing your own positive self-talk.
3) Pursue your boldest goals without the hesitation and self-sabotage.
4) Disrupt and replace the nagging loop of negative self-talk that empowers your false truths and self-limiting beliefs, so that you can get out of your own way.
5) Switch from operating in a reactive mindset, (where you're only moving forward because of circumstances rather than choice), to a proactive mindset, (moving forward on your own terms, with an abundance of available options).
The Art of Positive Self-Talk is designed to give you quick wins early on, to help build momentum and enthusiasm going forward.

As a mother and entrepreneur, it's worth noting that this course isn't just important for you, but is a great resource for your children. Some of the exercises suggest getting your kids involved, however, taking The Art of Positive Self-Talk with your kids unlocks a layer of accountability in completing the activities, and in consciously practicing what you're learning.

It opens the potential for greater communication and understanding between you and your kids (particularly preteens). Empowering yourself and your kids with the tools to create a growth mindset through conscious, deliberate, positive self-talk is priceless.
Neuroplasticity is the ability of the brain to form and reorganize synaptic connections.
The key is activating as many of these pathways as possible.
With deliberate practice, you can retrain your self-talk, to become positive, leading to a growth mindset.
"Working with at risk children for over 20 years, suffering from abuse or neglect, I see the heartbreaking affects of negative self-talk. Realizing how negative my own self-talk had become, I enrolled in The Art of Positive Self-Talk. Not only have I reaped the benefits, but I'm empowering my kids and their care-givers with what I've learned. Your thoughts truly start with how you speak to yourself. From there the sky is the limit".
- Jenny Redondo - NYS Department of Child and Family Services
Who is The Art of Positive Self-Talk For?
You're ready to commit to your success, and fulfillment, (rather than your excuses). Your ready to take that negative voice head on now!
You realize that your self-talk feeds your mindset, impacting every aspect of your life.
You realize that haphazardly applying advice from friends, family, coworkers and internet blog posts, has kept you chasing your tail for far too long.
You're ready to follow a detailed road map, be held accountable, and have a supportive community behind you, as you finally keep your promise to yourself.
You can see yourself walking in an impenetrable armor of self-love and self-respect, and living the life of your dreams.
The Health Benefits of Positive Thinking (Mayo Clinic)
Researchers continue to explore the effects of positive thinking and optimism on health.
Health benefits that positive thinking may provide include:
Increased life span

Lower rates of depression

Lower levels of distress

Greater resistance to the common cold

Better psychological and physical well-being

Better cardiovascular health and reduced risk of death from cardiovascular disease

Better coping skills during hardships and times of stress
Who The Art of Positive Self-Talk is NOT For:
1) You're comfortable repeating the same cycles, and patterns that have you chasing your tail.
2) You believe your fulfillment and success are someone else's responsibility.
3) You want a magic pill, zero work, and no accountability.
4) You want to purchase a self-help program, that you'll "try" to fit in when you can.
5) You'd rather spend your money on more clothes, vacations, and distractions, than commit to your personal growth.
Frequently Asked Questions
When does the course start and finish?
Though I highly recommend setting a strict 30-day time frame to increase your odds of completing this course, I understand that life happens. I know what it feels like to invest in a course/training, only to find your link has expired (when you need a refresher at a later date). I don't believe it's fair to limit a valuable resource that you've paid for. You are a lifetime member of this course, (even if I switch platforms, or increase the price), plus the community it comes with. I will never put an end date on your progress.
How long do I have access to the course?
As long as the course exists, you have access to it, along with any new material we add on. You will receive emails for new materials as they become available.
What if I am unhappy with the course?
We would never want you to be unhappy! If you are dissatisfied with your purchase, please contact us within 30 days after you purchase your course. We do expect that lack of time to complete the course wouldn't be an issue, (as there is no official start or end date). We will ask for your completed exercises, (you can take screenshots or pictures and email them right over), to see if we can help you troubleshoot. We know you're serious about your success, and we here to support your success. If you complete the course and didn't achieve the results you desire, we will happily issue you a full refund. We appreciate your journey, even if you decide that we're not the best fit.
Why is the course so expensive?
The Art of Positive Self-Talk will positively impact every aspect of your life by controlling your self-talk, directly influencing your mindset. The fact that your fulfillment and success are 100% in your control is true lifelong EMPOWERMENT! No matter your goal, the ability to control your self-talk, (significantly increasing your ability to remain in a growth mindset), allows you to crush any future goals more quickly. You also get free access to The Big "But" Self-Aware Goal Setting Mini-Course and free, targeted 30-minute call (within the first 30 days of purchase). We prepare for the call beforehand to ensure your call makes a maximum impact where you need it. I've also considered the value that this course allows you to share what you're learning with children or a significant other that would benefit from the journey along with you.
Is there a payment plan?
Yes.
Why should I take The Art of Positive Self-Talk instead of other mindset courses?
No matter what type of improvements you seek to make in your life, the way that you speak to yourself impacts your mindset, increasing chances for success in every aspect of your life. If you're wondering why you should take this course as opposed to another self-talk or mindset course, consider that I've created this course as someone who was exactly where you are, just a few short years ago. I respect your starting point, and I take your progress personally. I can appreciate the circumstances that have brought you to this course, as well as why you may hesitate, and second guess right now. I know that you're capable of achieving your goals, and am confident that the quick positive wins that I set up for you, (right from the beginning), will create unstoppable forward momentum!
Your Instructor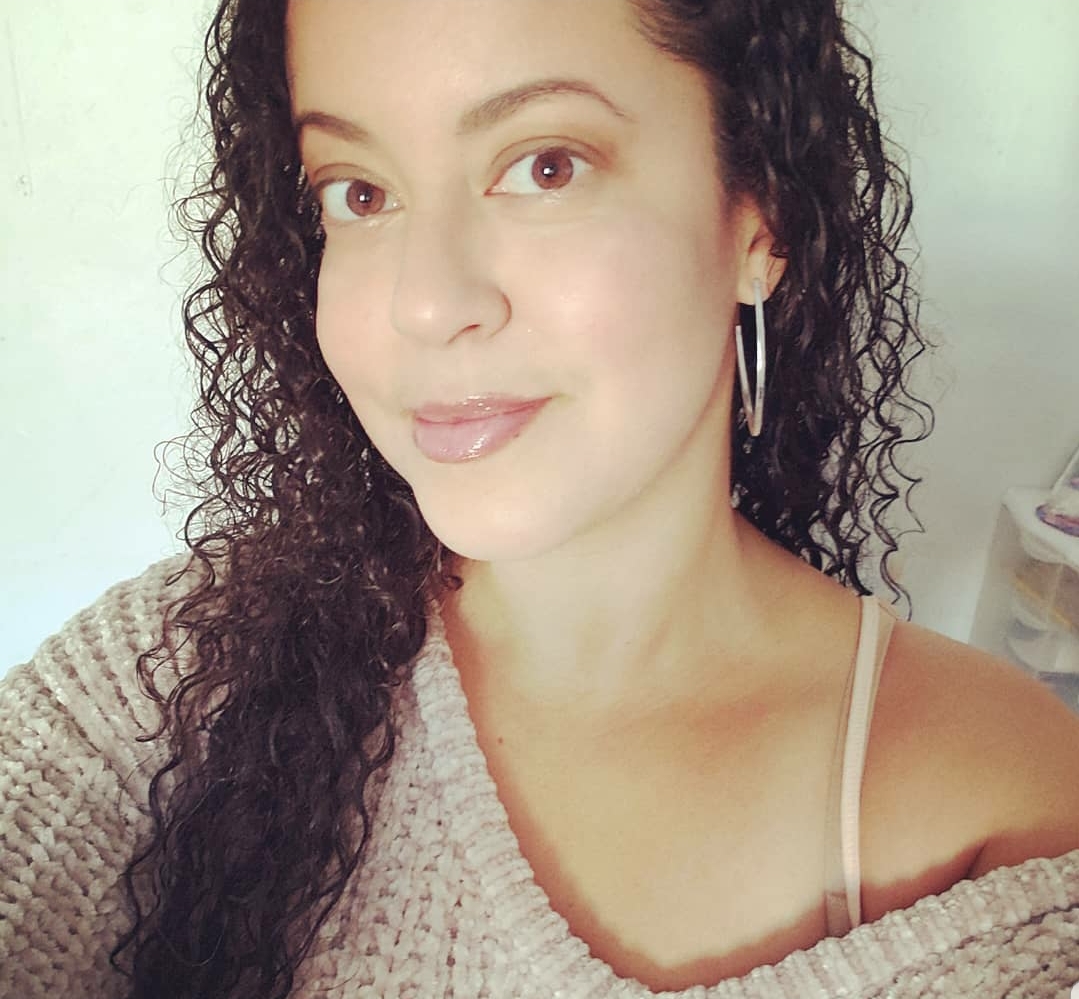 Enduring toxic relationships, I remained crippled by fear of failure, low self-esteem, and self-consciousness for over a decade. Growing in self-awareness and mastering my self-talk helped me to step into my power as a mother, entrepreneur, and author. I understand the mental shift it takes to heal from the negativity of others, (which directly contributes to our negative self-talk).
I offer you the toughness to help you cut through your fears and self-limiting beliefs, and the compassion to gently reassure and cheer you on. My mission is to bring you to your own attention, so that you can create whatever your definition of fulfillment is.
Wishing you the courage to begin, and the resilience to follow through, - Lisa Latimer
Leading behavioral research shows as much as 77% of what you think is negative. Self-Talk is one of your most powerful tools in living abundant in fulfillment and success. Your brain believes whatever you tell it, (often enough). Methodically developing positive self-talk, feeds your brain the positive that it needs to drown out the negative.
Course Curriculum
The Effects of Your Words
Available in days
days after you enroll
Group 1 Bonus Materials: (Workbook, Guide your emotions PDF, Affirmations)
Available in days
days after you enroll
Section 1: Reclaim Your Childhood Power of Possibility (Warm up exercise).
Available in days
days after you enroll
"The Art of Positive Self-talk came at the perfect time. I was stuck in the same position at work for too long, but was scared to put myself out there for a promotion. The "Ahaa" moments happened quickly, and gave me the courage to move into the position I currently have. If you need to build forward momentum, this is it".
- Nicole Strollo (North Shore LIJ)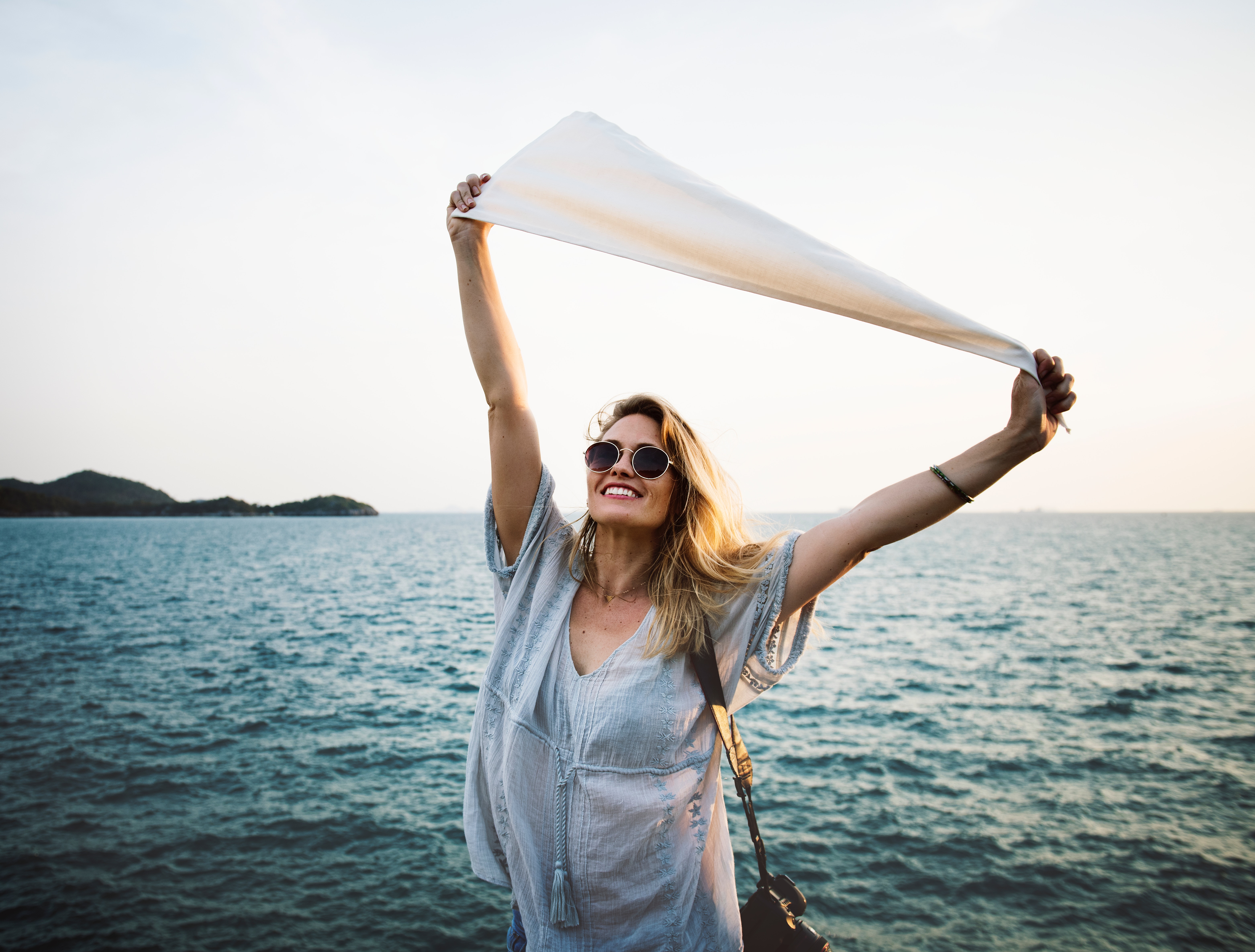 I thank you for your interest in The Art of Positive Self-Talk, and congratulate you on your steps forward. I'ts my privilege and joy to serve you along your journey. Your courage inspires me to continue to create the best content for you. I understand taking a leap of faith, (no matter if it's your first leap, or another one of many), is never easy. For every reason your negative self-talk tells you that you'll fail, there's a stronger voice you can learn to develop, that will silence it. I'm here to lend you my belief, as you learn to speak that belief onto yourself. I leave you with one of my favorite quotes about self-talk.
"A man speaking sense to himself is no madder than a man speaking nonsense not to himself." - Tom Stoppard
I look forward to meeting you in class and our Facebook Community!